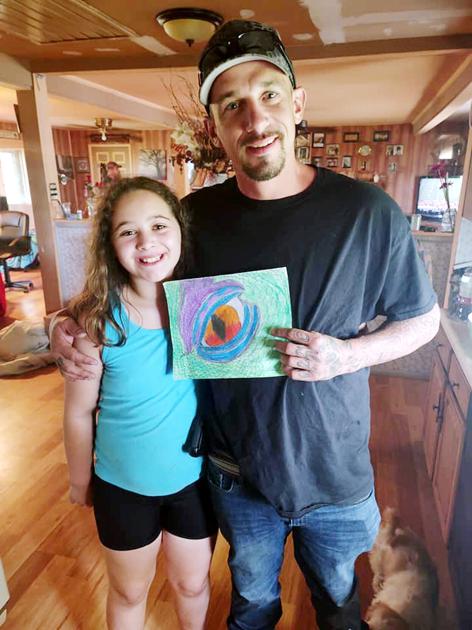 9-year-old artist raises funds for cancer patient | Characteristics
MAITLAND, Missouri – Nine-year-old Ellissa Kendall picked up pen and paper to help raise money for the medical and living expenses of her "uncle" Larry Hansen.
Diagnosed with stage 4 lung cancer in August, doctors told Hansen he had between two weeks and two months to live. He underwent radiation therapy, but was told the chemotherapy would only shorten his life expectancy.
A GoFundMe for Hansen says he has large medical bills for emergency room visits and hospital stays. Hansen is currently in the hospital and has not been able to do his handyman job for months.
The money earned from Kendall's drawings and GoFundMe will help Hansen pay those bills.
The GoFundMe has currently reached $ 785.
Within the first 24 hours, Kendall's fundraiser hit her goal of $ 300. Lacey Brown, the artist's mother, told the Forum that Kendall has since exceeded double that goal.
Kendall is not your average 9 year old artist.
Brown recalled that at just 18 months old, Kendall was still in the line of coloring books.
"She never drew action figures," Brown said.
Kendall decided to put her talents to work after hearing a video chat between Hansen's children and his grandmother. Brown said Kendall went to her bedroom and made a list of ways she could help Hansen with his expenses.
Hansen is not a blood relative, but Brown said he has been a part of their family for over 30 years.
Since the fundraiser began on September 9, Kendall has been tasked with drawing zodiac signs, horses, cats, dogs, words of encouragement for Hansen and more. Every drawing begins with a sketch, Kendall said, adding that it starts in the middle of the page and works its way through. She has completed six drawings and has 25 more to do.