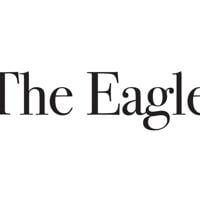 AgriLife highlights programs for elected officials | Local news
The 2021 interpretive lunch for elected officials included presentations on family and community health, horticulture, 4-H and youth development and the cooperative extension program.
Thursday's program at Bryan's Traditions Club highlighted efforts through the Texas A&M AgriLife Extension Service and the Prairie View A&M Cooperative Extension Program in Brazos County.
Julie Prouse, a Master Wellness volunteer, spoke about family and community health and the volunteer efforts of the program. She said she participated in the Walk Across Texas event, where 181 teams participated in the eight-week physical activity program and weekly virtual workouts. She said there were 218,188 miles logged with a 75% completion rate and seven virtual workouts with 1,547 people in attendance.
"There were also health talks where 250 children were affected by addressing meal preparation, hand washing, food preservation, bicycle safety, passenger safety and cancer prevention," she declared.Brazos County Master Gardener Thelma Hales spoke about horticulture and its benefits for residents of the area. Horticulture programs in 2021, with limitations on public events, moved to better online and media delivery with 21 face-to-face programs, 52 radio shows, 24 online presentations, 52 columns newspaper and 11 television segments, Hales said.