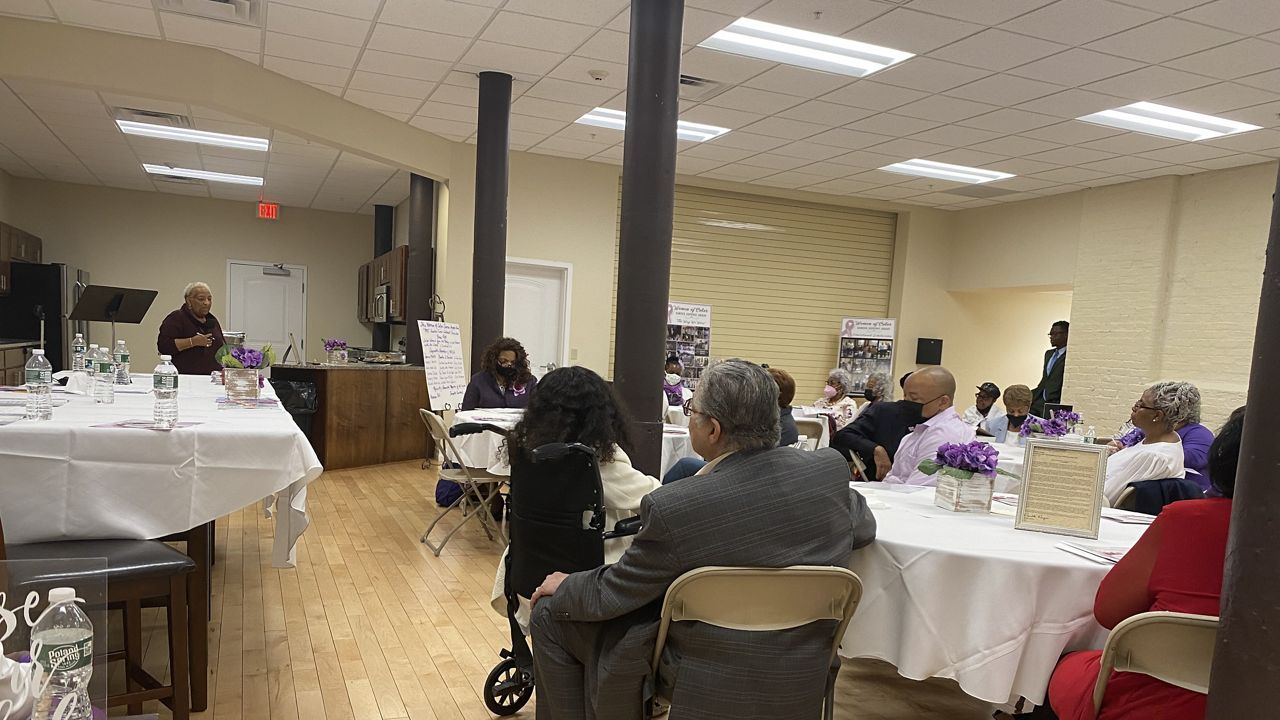 Albany panel highlights disparities in cancer treatment
The City of Albany recognizes this week as Minority Cancer Awareness Week.
It is a step towards ending disparities in cancer education and treatment for many minority groups.
For LaSone Garland-Bryan, the past decade has shaken her medically.
"I was first diagnosed in 2003 with breast cancer, I'm now stage 4," Garland-Bryan said. "I am currently in palliative care."
Garland-Bryan's family has a history of cancer, with her sister being diagnosed with adenoid cystic carcinoma.
The two sisters quickly realized how limited cancer resources were for minority groups, and with the help of two other women, they formed the Women of Color Support Group.
"We wanted to form a band because of the health disparities and because of the way we were treated and the way doctors were talking to us but not us," Garland-Bryan said.
The group was able to facilitate access to medicines and supplies for the women and connected them with the care and support they needed.
"Sometimes people have stereotypes, and we have to get rid of some of the stereotypes that people have," Garland-Bryan said.
In addition to providing resources, the group helps raise awareness through events like their roundtable on Saturday.
Participants in the discussion say it's about making their voices heard.
"As they say, sometimes the squeaky wheel gets the grease. Sometimes that's what you have to do," said Beverly Edwards, a participant. "You have to speak up and say, we want this and we want that, and I hope that will come to fruition."
Saturday's panel brought together a crowd of advocates and cancer patients.
For Margo Davis, who is currently battling cancer, she says LaSone's passion for change is inspiring.
"When I see her, I can do it too," Davis said. "What she can't do, I can do, and she's a very strong woman. She's been through a lot.
Davis says more education, especially in diverse communities, could make a big difference in the future.
"People need to be aware of their disease. Because like me, I was very naive," Davis said. "I'm getting there, I have LaSone who taught me a lot. And for someone who doesn't know or who has experienced the situation, it's difficult.