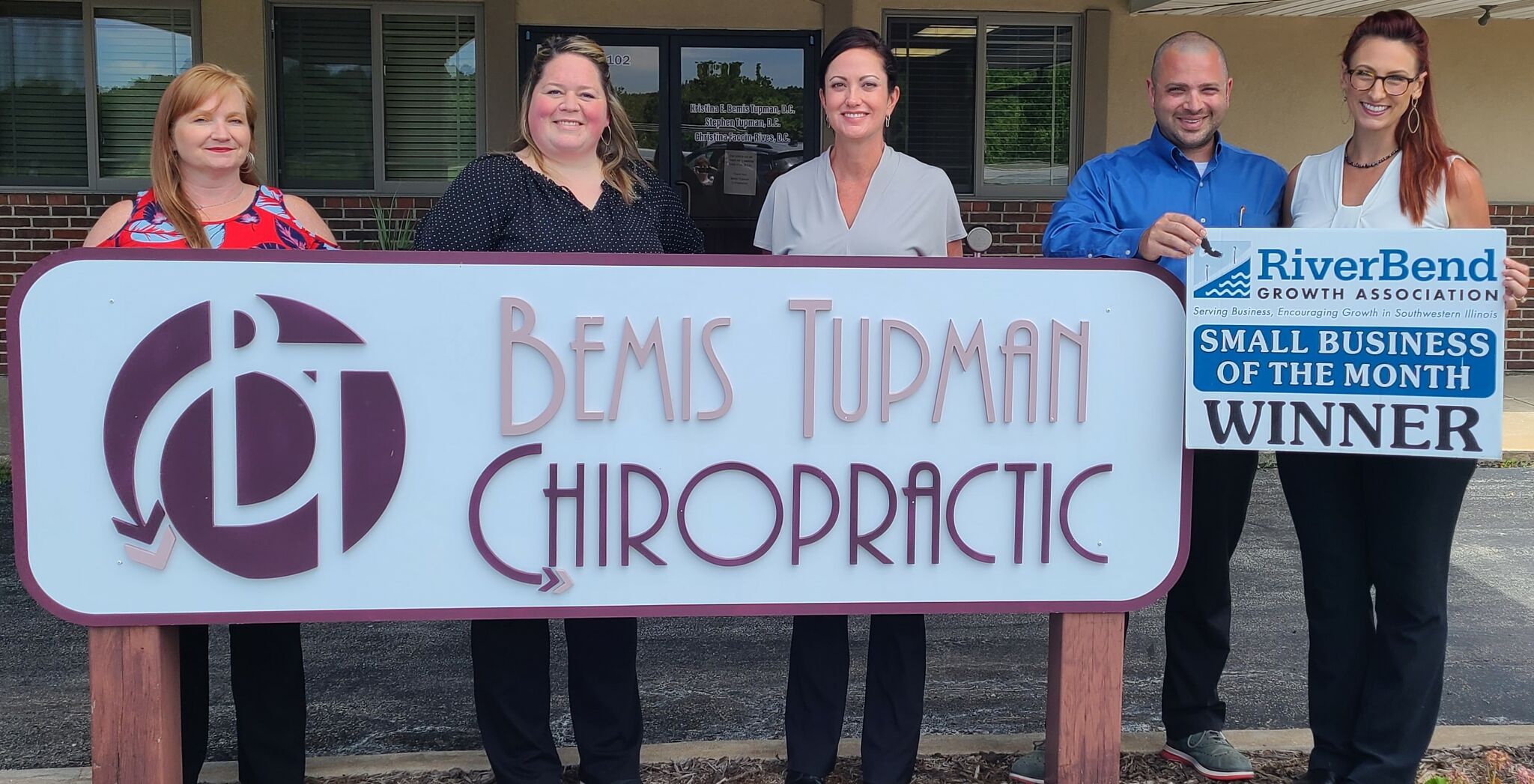 Bemis Tupman Wins Small Business Honor
ALTON – Bemis Tupman Chiropractic has been named the July 2022 RiverBend Growth Association Small Business of the Month.
Located at 4105 Humbert Road, Suite 102, Alton, the firm formerly known as Dr. Frank C. Bemis and Associates changed its name after Frank's daughter Kristina Bemis and her husband Stephen Tupman purchased the firm in December 2019. With their purchase, the practice is now known as Bemis Tupman Chiropractic.