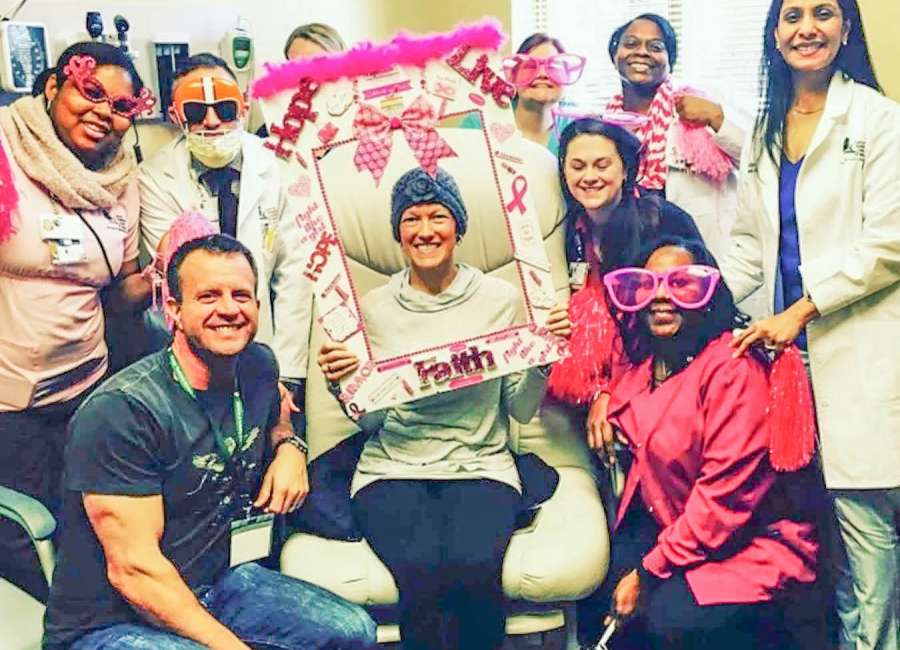 Celebrating Life at America's Cancer Treatment Centers
Cancer Treatment Centers of America Atlanta in Newnan celebrates life on September 23 with a red carpet for patients who have survived five years of treatment from 2020, 2021 and 2022 throughout the pandemic.
Nearly 1,200 patients will be honored at the event, and 500 are expected, said Kimberly Martin, communications specialist for the hospital.
"It's our party of the year," Martin said.
Survivors will enjoy a walk on the red carpet and receive a leaf-shaped plaque at CTCA Atlanta as part of the ceremony. The plaque of leaves represents their place on the Survivor Tree, a symbol of strength, resilience and inspiration.
Amy Evans, 49, a local breast cancer patient, reached her five-year milestone in October 2020, during the pandemic. She will be celebrating during the ceremony.
Amy knows that the kindness and consideration of taking the time to ensure she felt fully informed made such a difference in the decision to be treated at CTCA, she said in a written statement. She felt the staff became like family and cared about her and her well-being.
She recalls her husband being emotional during the visit, and the doctor interrupted the discussion and slid his chair over to him to offer help, she wrote. The nurses knew his family well and knew their children.
"They provided so many extra options to help us along this journey, and they celebrated even the smallest of victories!" Evans wrote.
She is happy to celebrate not five, but nearly seven years since her diagnosis at 42. Being able to celebrate with others on the same journey and going through a pandemic is a gift.
"We are thrilled to have Celebrate Life back this year," said Dr. Anita Johnson, Chief of Surgery and Head of the Women's Cancer Center at CTCA Atlanta. "Reaching this five-year milestone is a significant triumph for these celebrants, and Celebrate Life uniquely brings us back to why we do what we do. We are honored to honor their incredible journeys.