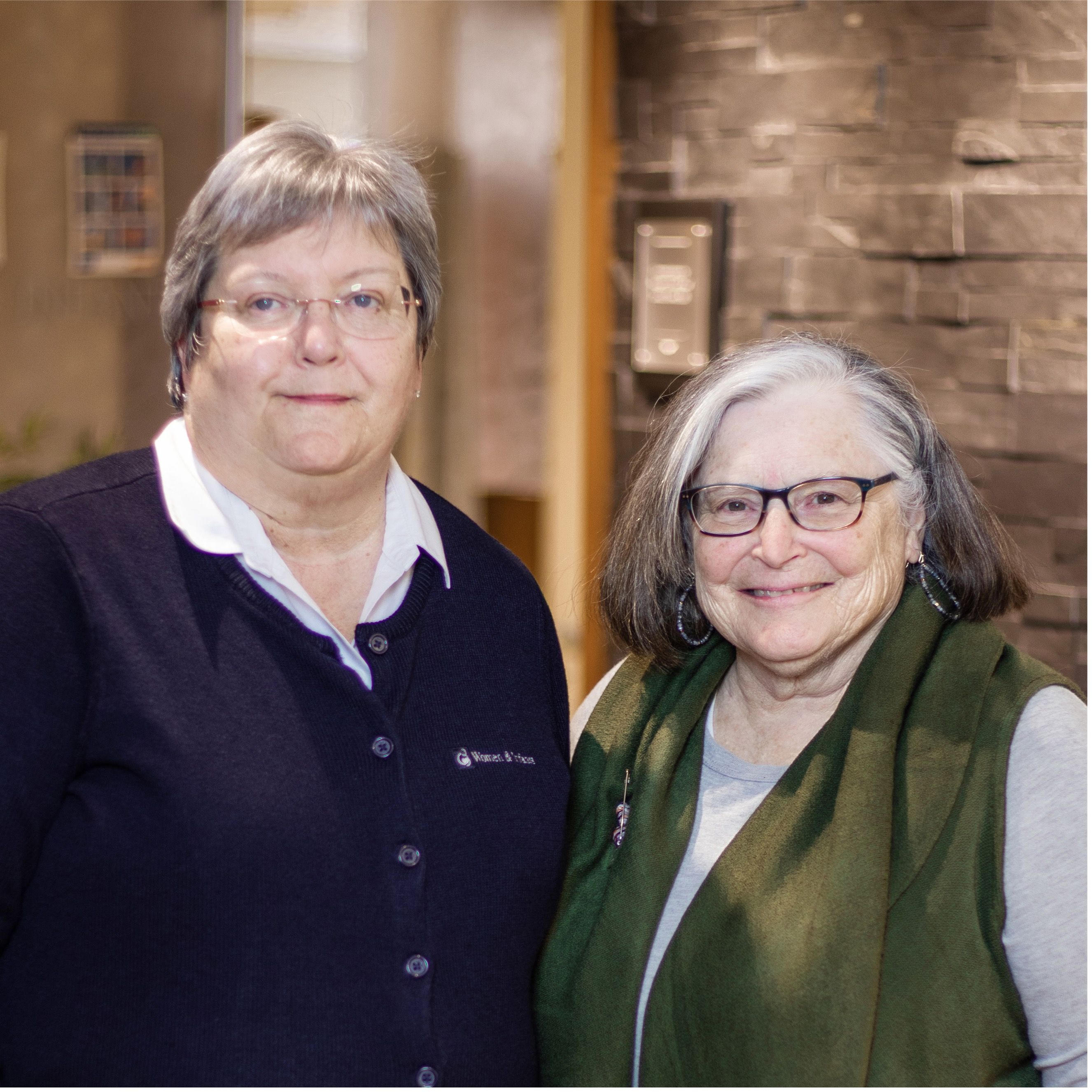 Extraordinary oncology nurse, extraordinary person
Donna MacDonald, BSN, RN, OCN, CCM, is not only an amazing oncology nurse, but she is also an amazing human being. Donna has practiced nursing for over 40 years and has cared for cancer patients and their families for most of her career.
As a case manager for the Women's Oncology Program at Women & Infants Hospital in Providence, Donna cares for women of all ages with breast, colorectal, and gynecological cancers.
Donna is a well-known face at Women & Infants, radiating warmth and compassion wherever she goes. She has been involved in all aspects of oncology nursing including prevention, early detection, treatment, survivorship and palliative care. She has a wealth of knowledge and is a role model respected by her peers and a nurse beloved by her patients.
What makes Donna so extraordinary is that she goes above and beyond her duties and responsibilities as a case manager by advocating and supporting her patients through their cancer journey. She is Chair of the Women and Infants Patient and Family Advisory Committee, which improves the quality and experience of patient care within the hospital. In this role, she works tirelessly to provide resources and support to her patients to ensure they receive the best care.
She also volunteers with the Rhode Island & Southeastern Massachusetts Chapter of the Oncology Nursing Society and the Partnership to Reduce Cancer in Rhode Island. Donna is a very active volunteer, contributing her ideas and expertise whenever possible. She is deeply involved in the Ovarian Cancer Task Force of the Partnership to Reduce Cancer in Rhode Island, which has produced patient and provider education webinars, a panel discussion and a toolkit for providers.
Donna is a leading supporter of advocacy for ovarian cancer survivors, encouraging the task force to light the Rhode Island State House Teal for Ovarian Cancer Awareness in 2021 and to rally support for independent licensing of genetic counselors in Rhode Island.
Donna is a selfless and dedicated oncology nurse who puts her patients and her community first. She's always ready to lend a hand, no matter what's on her plate. It is an incredible honor to nominate Donna MacDonald for the 2022 Extraordinary Healer® Award. No one deserves this recognition more.
For more information on cancer updates, research and education, be sure to subscribe to CURE® newsletters here.