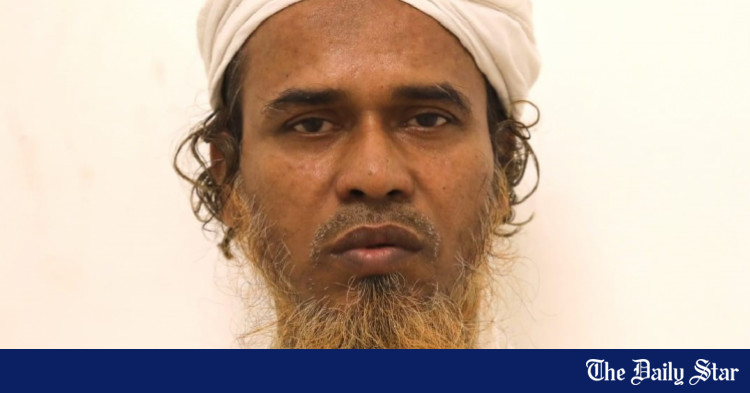 "From death row inmate to imam, cancer specialist"
Sheikh Enamul Haque – sentenced to death for attempting to assassinate Prime Minister Sheikh Hasina – moved to Gazipur from Gopalganj in 2001, changed his name and had a national ID card made with later false information .
He worked as an imam at a local mosque in Shalna for eight years. At this time he was also teaching at a homeopathy college in the district.
In 2010 he moved to Dhaka from Gazipur and stayed in Uttara and Banasree. In 2015, he established a homeopathy college named "IK Homeo College Uttara" and continued to lead it until 2020.
Later, he established a "cancer cure center" at his home in Uttara and began to deceive patients in the name of providing treatments.
Enamul had been under the noses of law enforcement in Gazipur and Dhaka for 21 years.
Eventually he was caught.
A Rab-1 team arrested him in the Uttara region on Saturday, Khandaker Al Moin, director of Rab's legal and media wing, said at a press briefing yesterday.
"Enamul had a general education but identified himself as a Qari (who recites the Quran following proper rules). He worked as an imam in several mosques in Gazipur," he said.
In addition to treating cancer patients, he claimed to be able to "cure AIDS". In addition, he claimed to be an effective doctor in the treatment of diseases such as hepatitis viruses, paralysis, diabetes, infertility, heart and kidneys, the director of the Rab said.
Responding to a query, Moin said this is an old case and the arrest of the accused of such a case may be delayed due to the complexity of reviewing their information, including including name and addresses.
On March 23 last year, a court in Dhaka sentenced Enamul and 13 members of the banned militant group Harkat-ul-Jihad-Al-Islami (Huji) to death and ordered them to be "publicly" executed by the shooting part.
Militants planted bombs at the premises of Sheikh Lutfor Rahman Ideal College and a nearby helipad in Kotalipara where Hasina was supposed to address a rally on July 22, 2000.
A sedition case has been filed against them for attempting to kill Hasina, by planting the 76 kg bomb that was found on July 21. Two days later, another 40 kg bomb was recovered from the college premises.
Mentionable, at least three of those on death row in the case were recently arrested by law enforcement.