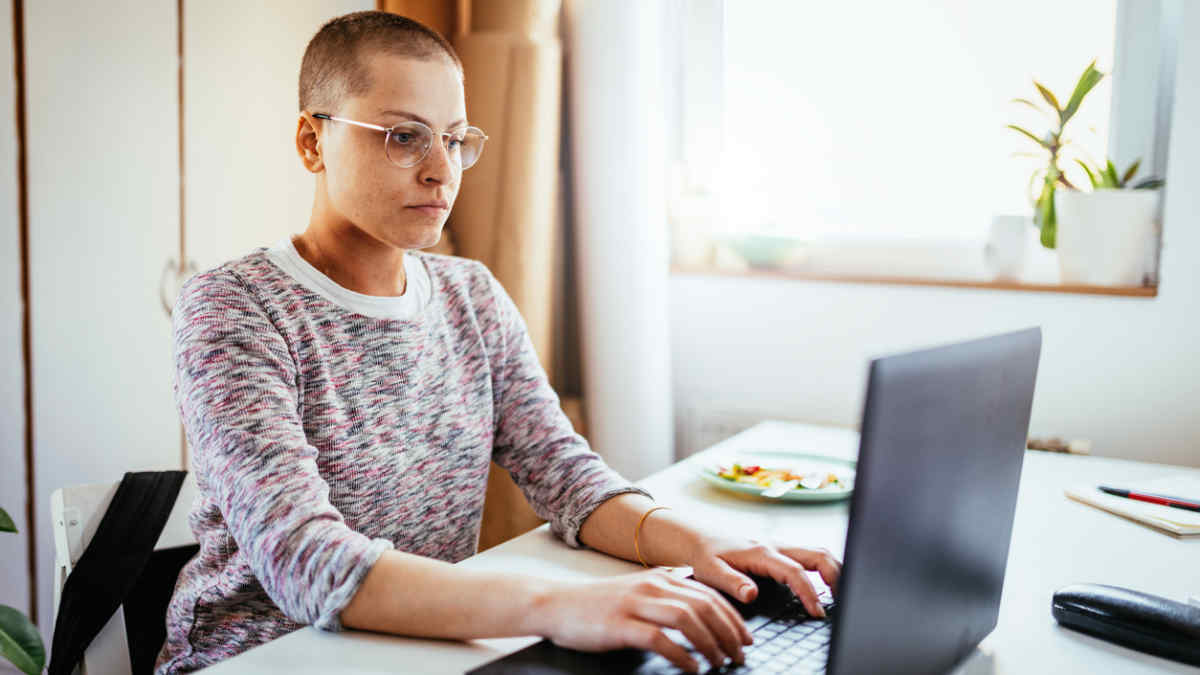 Here's what employers need to know
​The COVID-19 pandemic has put a pause on many aspects of our lives that used to be routine. For some people, this included preventive medical care.
Limited in-person services, closures and fear of contracting the virus have led to a sharp drop in preventive health screenings, including those for cancer. These delays meant that the disease could be more advanced at the time of detection, making treatment more difficult.
Snezana Mahon, chief operating officer of healthcare company Transcarent in San Francisco, said the delays had created a "cancer tsunami".
"The 'cancer tsunami' refers to the massive number of patients expected to present at later stages of cancer when it is more complex and expensive," Mahon said. "It is also believed to be the leading cause of death by 2025."
In March 2020, researchers at the University of Cincinnati Cancer Center found that the pandemic had postponed more than 800 lung cancer screenings. When screening resumed three months later, the percentage of people tested who had cancer-suspect lung nodules had risen from 8% before the pandemic to 29%.
What does the work of employees with cancer look like?
Rebecca Nellis, executive director of advocacy organization Cancer and Careers, said employees with cancer face several challenges in the workplace, including whether or not to disclose their diagnosis to co-workers.
"Regardless of the choice, there are tons of questions and consequences to consider, including the side effects of treatment [and] corporate culture and the law", Nellis said. "The fear of losing your job is real, as well as being treated differently or unfairly.
These concerns are heightened for black and Hispanic employees, as research shows that cancer has a disproportionate impact on communities of color:
Black people in the United States have higher death rates than any other racial or ethnic group for many types of cancer.
Black women are 41% more likely to die from breast cancer than white women, despite having a lower incidence of the disease.
American Indians and Alaska Natives have much higher rates more cancers, including lung, colorectal, liver, stomach, and kidney cancers, compared to non-Hispanic whites in the United States
The American Cancer Society predicts that approximately 224,080 new cancer cases and 73,680 cancer deaths will occur among black people in 2022.
"These higher death rates, coupled with a higher risk of discrimination in the workplace — and even in the healthcare system — can increase the stress of a cancer diagnosis for an employee of color," Mahon said. .
Individuals and their families must also face the reality of the cost of care. As the complexity of the treatment required increases, generally, the financial burden also increases. In 2019, the national economic burden of patients associated with cancer was $21 billion, according to a report published in the Journal of the National Cancer Institute.
"Misperceptions about what a particular cancer diagnosis means and requires are often another stumbling block for survivors who have to work or want to work," Nellis explained.
For example, some employers assume people with cancer don't want to work or are too sick to work, she said. However, cancer and careers research indicates that about 7 out of 10 people who have been diagnosed with cancer prefer to continue working during treatment.
"The benefits of work include necessities like a paycheck and insurance, but also feelings of normalcy, identity, routine, productivity and community," Nellis said.
The role of employers
Employers must be prepared for a significant increase in costs due to the demand for cancer care. Cancer treatment is expected to cost an average of $10,000 a month for each patient and account for more than 25% of high-cost health insurance claims by 2025, Mahon said.
"For employees, it's almost impossible to have cancer and 'navigate' the healthcare system and their lives at the same time," Mahon explained. "Employers need to consider a solution that avoids unnecessary stress, recovery delays and employee costs."
Employers can help ease the mind and worries of an employee who has been diagnosed with cancer by:
Allow for a flexible work schedule to accommodate doctor's appointments, treatments and rest.
Encourage leave—from sick leave and paid leave to short-term disability, depending on the individual's needs.
Verification with the employee. Create a safe environment for the employee to be honest with their teams and managers about what they need, and try to meet those needs.
Share a simple but solid list of resources available to them through their benefits.
Provide instructions on how to access their benefits.
Companies should also assess their current benefits and ask themselves:
Do we have the right tools and resources available to support the mental health and well-being of someone diagnosed with cancer?
Are we making healthcare navigation simple and easy for the employee?
Does our health plan provide access to a range of reputable cancer centers with high quality services?
How can our benefits help ease the financial burden on our employees?
"When a colleague is diagnosed with cancer, confidentiality and flexibility are key," said Kristina Thomson, senior director of health systems for the American Cancer Society. "Supervisors can support the employee by focusing on work plans rather than the person's health status."