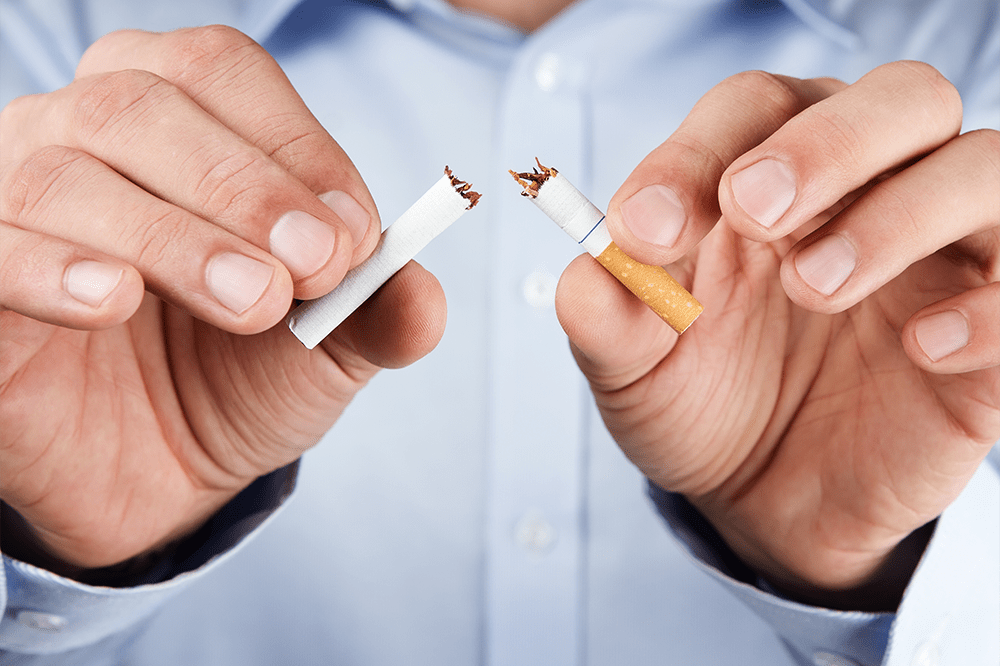 Hollings to host first-ever tobacco processing specialist training
MUSC Hollings Cancer Center is holding new training to increase the number of tobacco treatment specialists in South Carolina. The four-day MUSC Tobacco Treatment Specialist Training is designed for healthcare professionals who work in a variety of settings, including primary care, behavioral health, and oncology.
Benjamin Toll, Ph.D.director of the Tobacco treatment program at MUSC and co-director of the lung cancer screening program, said the training is a new way to address the prevalence of smoking in the state.
"We have a large group of tobacco treatment experts and practitioners here at MUSC and Hollings. We should spread the knowledge to help train healthcare workers across the state to improve the health of our residents and ultimately reduce the burden of cancer in our state," Toll said. "This training fits perfectly and aligns well with our strengths in Hollings' cancer control research program."
The training comes at a pivotal time as Hollings continues its efforts to reduce smoking rates through its well-established smoking cessation program, which was expanded to MUSC regional hospitals in Florence, Marion, Chester and Lancaster in 2021. The research showed that smoking rates in more rural areas are more than double those seen in Charleston. "We are on a mission to provide smoking cessation treatment regardless of where the patient may live in the state," Toll said. "One in three cancer deaths in the country is related to smoking. That's why it's so important.
The mission to reduce smoking rates in rural South Carolina is personal to Bridget Harris, a tobacco treatment specialist at MUSC Health Lancaster and Chester Medical Centers. "As a professional observing societal change, tobacco education is a critical part of preventing the rise of tobacco use in our communities," Harris said. "Our smoking treatment training will provide in-depth quitting skills and tools that will reduce the risk of many adverse health effects."
Demetress Adams-Ludd, a smoking treatment specialist at MUSC Health Florence and Marion Medical Centers, said the demand for smoking cessation services is increasing, making this training timely and important. "Participants will see that there's a lot more to it than just telling smokers to quit," she said. "Participants will learn the importance of effective counseling interventions and pharmacotherapy in truly helping smokers quit smoking."
The training will take place March 28-31 in Charleston and will be led by Hollings tobacco processing specialist Stephanie Stansell, Ph.D. "We are fortunate at MUSC to have so many experts in the field of smoking cessation. Providing this training allows us to share what we've learned and what we're doing with others across the state," Stansell said. "People want to quit. We need more trained professionals to enable these people to have access to the best smoking cessation treatment.
The course registration fee is $1,200 and is open to healthcare professionals in areas of care that include nurses, nurse practitioners, physicians, dentists, psychiatrists, psychologists, doctor, respiratory therapists and mental health professionals.
"This low-cost training will add value to healthcare interactions with patients, as many practitioners do not feel comfortable or may not know the best ways to help patients stop smoke," Toll said. "This brief four-day training will increase self-efficacy, knowledge and skills in tobacco treatment."
Those interested in participating in the training should contact Stephanie Stansell at 843-792-1397 or by email at [email protected]