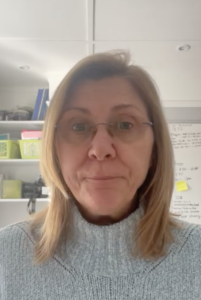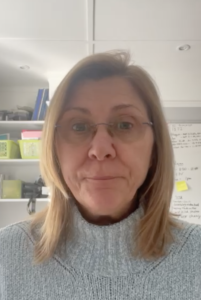 "I couldn't have made it without an oncology nurse"
Patients praised the support they received from oncology nurses during their diagnosis and treatment.
With their expertise and knowledge, specialist cancer nurses (CNs) are able to offer support and information to patients from their diagnosis to treatment, being able to advocate for them and explain each step. and what each treatment means.
Patricia Lever
Patricia Lever was diagnosed with bowel cancer in April 2021, then had robotic surgery. She said she would be forever grateful for the support of her team of oncology nurses.
She added: "When I was diagnosed it was a difficult time. You try to accept being told you have cancer. Specialist nurses are there to hold your hand through this process when you may not understand all the terminology.
"They're there at the meeting when your surgeon is discussing options and diagnosis, there during pre-surgery and they're there on the phone if you have any questions."
Joel Ramsay
Nurses specializing in cancer are celebrated as part of a national day of awareness of their role in supporting patients as well as career opportunities for nurses who wish to evolve into the profession of ICS.
Joel Ramsay was diagnosed with a brain tumor in May 2019. Through his diagnosis and treatment, he was supported by specialist nurses at Ipswich Hospital.
He said: "The diagnosis and everything that followed was the hardest part of my life, but it was made so much easier with the help of specialist oncology nurses.
"It's a time in your life that is daunting so having a nurse there you can pick up the phone to make an appointment with is so important and it was great to be able to sit face to face and understand what was an event."
Maurice Newbolt
Maurice Newbolt is now the secretary of ESNEFT's Urology Cancer Support Group following his treatment for prostate cancer in 2002. He said: "Their role is vitally important for patients with cancer, their care throughout their treatment but also for many years afterwards.
The role means that the CNS has very specialized knowledge about a type of cancer, prostate cancer, breast cancer or bowel cancer. A patient will be assigned a CNS from the first stages of their journey to support them and their families.
Rachel Duncombe-Anderson
ESNEFT Cancer Nurse Specialist Rachel Duncombe-Anderson said it is a privilege to be a CNS: "Every day is different and I constantly find myself problem solving. I cannot express the privilege of working on behalf of patients, perhaps at some of the most difficult times in their lives. »
Alison Garnham and Caroline Platten
Alison Garnham and Caroline Platten are both CNS working in gynecology. They said working during the pandemic when patients were exceptionally worried about getting life-saving treatment was particularly difficult – but they wouldn't be doing any other work!
The duo added: "It was a very scary time – we had women with cancer who we had to reassure every day that they would get their treatment. If we were scared, how did they feel?
Alison and Caroline said their role was varied and changing, from meeting patients coming in for surgery to helping arrange out-of-hospital appointments for people who needed support so they could receive treatment. "We had to find kennels for the pets," they said.
"We strive every day to make the devastating moment when a woman finds out she has cancer a little easier. We build a relationship with them, we know their stories, we know their families and sadly sometimes we are there at the end.
Claire Leppich
Clare Leppich, CNS, agrees and adds, "Being an oncology nurse is a very rewarding career. Knowing that I can and have made a positive difference in a patient's situation is why I love being a CNS. Patients and their loved ones are grateful to have someone on the phone for advice and support.
For more from the patients, follow our Twitter feed and watch their stories @ESNEFT
back to top