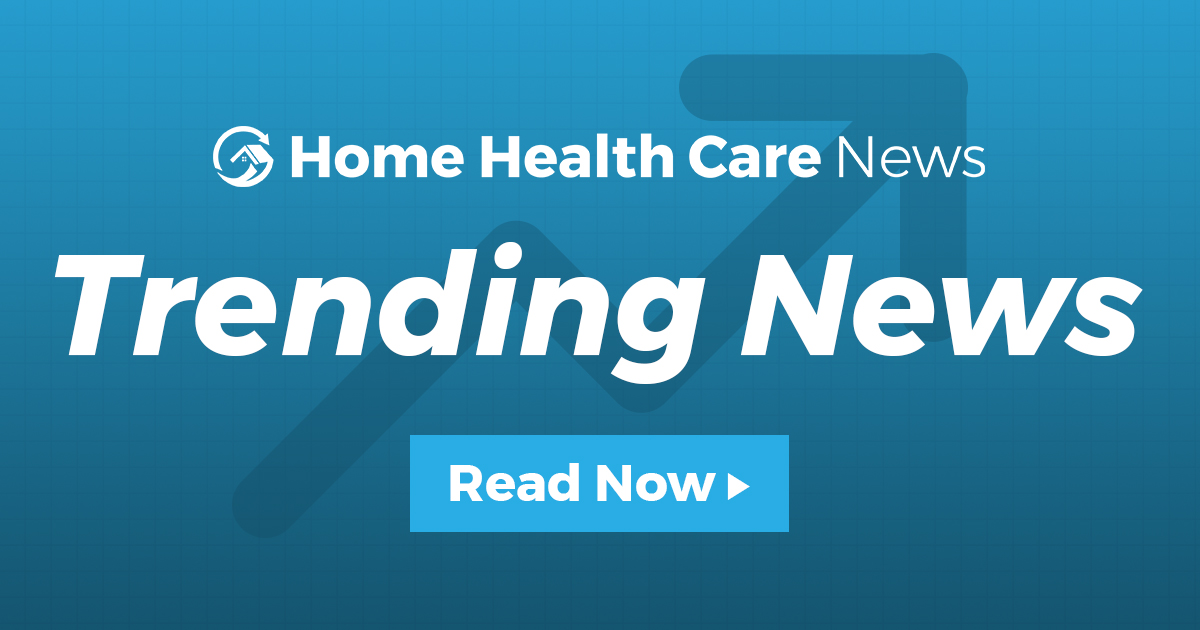 In-Home Cancer Care Enabler Reimagine Raises $25 Million
Reimagine Care, a home-based cancer care facilitator, raised $25 million. The funding round was led by Santé Ventures, Martin Ventures and LRVHealth.
The money will help Reimagine expand its patient care team, launch a virtual care center and improve its platform. But ultimately, the company hopes to pioneer the next frontier in home care, CEO and co-founder Aaron Gerber told Home Health Care News.
"We think the level of capital we've raised – and the quality of investors – would suggest that there is strong belief…that the time is right for this to happen," Gerber said. "There have been some really good programs that offer supportive cancer therapy both virtually and at home. Hunter [Cancer Institute] is a good example. But no one has done it on a large scale. And that's really what we're here to do.
Based in Nashville, TN, Reimagine provides technology services to healthcare systems and oncologists to deliver value-centered cancer care at home.
The company's goal is to move home cancer care from a niche service offering in the United States to a ubiquitous one.
Outside of the United States, home cancer care is quite common, especially in Europe and Australia. But some obstacles have prevented him from gaining popularity at the national level. Organizations like Reimagine are trying to overcome these hurdles, especially as COVID-19 has disrupted care and screenings for patients.
Another example announced last July is a partnership between the Children's Oncology Group and Signify Health (NYSE: SGFY) that aims to care for teens with cancer at home.
Gerber and his co-founder came up with the idea for Reimagine eight years ago. But some tools, like virtual care, weren't advanced enough at the time to make the idea a reality.
"Some of those pieces that make this possible today include [the adoption] virtual care, patient and provider adoption of hospital-at-home, and value-based models of care," Gerber said. "There was never a question of if it was going to happen, it was just a question of when. And we believe that a number of the necessary elements for the success of this project are now in place.
Other strategic investors have also joined the funding round, including: the CU Healthcare Innovation Fund, a strategic healthcare fund affiliated with the University of Colorado's Anschutz Medical Campus, and City of Hope, a comprehensive cancer center designated by the National Cancer Institute.
Nearly 70% of healthcare executives agree that home cancer care is gaining momentum and represents a "real opportunity for growth", according to the press release. But more than anything, it's a better experience for patients, Gerber said.
Cancer care outside the home often involves long and regular journeys. It also comes with a lot of indirect costs for patients, according to Gerber, including parking and paying a caregiver to travel with them. Also, going to the hospital exposes immunocompromised people to viruses that they could avoid at home.
"It also improves our ability to proactively manage some of the expected symptoms of treatment," Gerber said. "For example, chemotherapy patients will frequently experience nausea, diarrhea and vomiting. … If we can anticipate these issues early and then use our virtual care center technology, we can send resources to the home to start an IV to hydrate the patient and provide antibiotics for later infections. We can prevent them from going to the emergency room. Because when a cancer patient comes to the emergency room, more often than not, they end up being admitted.