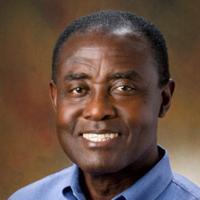 Kwaku Ohene-Frempong, specialist in pediatric hematology-oncology and specialist in sickle cell disease, dies at 76 | Obituary
Kwaku Ohene-Frempong, pediatric hematology-oncology specialist and sickle cell disease specialist, died on Saturday May 7, 2022 at Penn Hospice in Rittenhouse. He was 76 years old.
He was born on March 13, 1946, in Kukurantumi, Ghana, and went to secondary school at Prempeh College, Kumasi, Ghana, where he graduated in 1966. He then attended Yale University, where he majored in biology and achieved national recognition for his high jump and hurdles efforts. He was later invited to represent Ghana at the Olympics, but ultimately declined.
While a student at Yale, he met Cornell University student Janet Williams in 1969. Shortly after graduating, they were married on June 6, 1970.
Before becoming a sickle cell expert, his son was the first newborn detected with the disease at Yale in 1972. His personal experience with sickle cell disease inspired him to dedicate his life and career to disease research. and become an advocate.
Ohene-Frempong served on the board of the Sickle Cell Disease Association of America for many years, including serving as chief medical officer, chairman of the board, and board member emeritus. He was also Director Emeritus of the Comprehensive Sickle Cell Center at Children's Hospital of Philadelphia and Professor Emeritus of Pediatrics at the University of Pennsylvania Perelman School of Medicine.
"Dr. Ohene-Frempong's dedication, passion and intelligence will be sorely missed," the American Sickle Cell Association said in an online tribute.
He is survived by his wife; daughter, Afia Ohene-Frempong; siblings, Kwabena Ohene-Dokyi, Kwasi Ohene-Owusu, Reynolds Twumasi and Ama Ohene-Agyeiwaa Boateng; a grandson; and a granddaughter.
Services were held Wednesday, May 18 at the Bruce R. Hawkins Funeral Home.