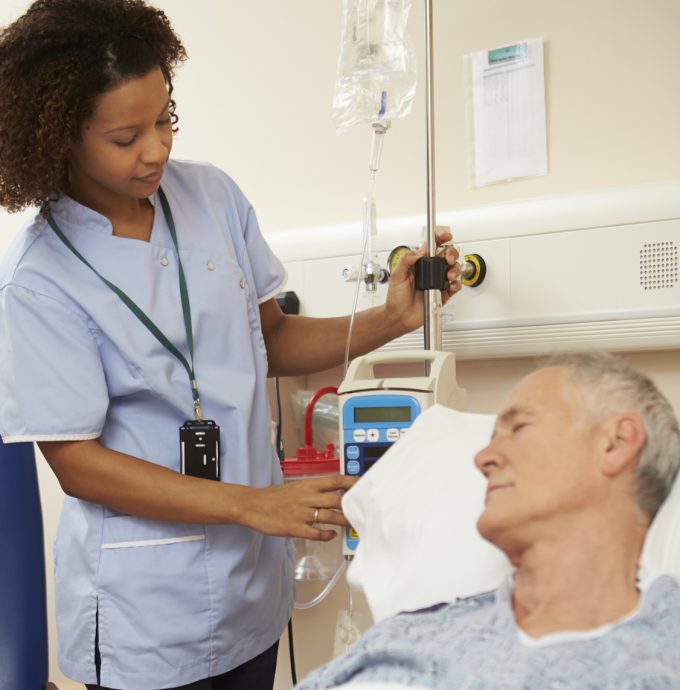 More choices for cancer treatment is a must
Local cancer patients should be able to access treatment in Glasgow instead of having to travel a greater distance to Edinburgh.
The Scottish Government has confirmed that NHS Dumfries and Galloway will support them if they choose to access the Glasgow route provided there is available capacity and access to appropriate treatment.
Future decisions will now be made through discussions involving patients and their clinical team.
Finlay Carson, MSP for Galloway and West Dumfries, insists it is right that cancer patients have more choice in their treatment.
He said: "I reiterate my position that decisions on every cancer treatment pathway must be made with the best interests of patients at the heart of the decision.
"All options must be fully explored so that they can then decide with their clinical teams what is best for them – and of course the best possible outcome, which could be Glasgow, Edinburgh or even Carlisle!"
"Glasgow may not be the best place to go in some cases. Ultimately, however, it should be clear to the patient why a particular route is recommended. »
The Scottish Conservative and Unionist MSP believes local patients need to have more choice – and simply not be told they have to travel to Edinburgh for treatment when there are closer facilities in Glasgow.
He worries that longer travel distances could cause additional stress and anxiety for those involved.
Mr Carson has written to Scottish Health Secretary Humza Yousaf about the inequalities and severe challenges faced by local cancer patients.
It came after he raised the issue last month in the Scottish Parliament when he urged the Health Secretary to act and ensure greater choice in accessing treatment and care.
In a response, Lynne Nicol, Deputy Director of Planning and Quality, confirmed that the Scottish Government is committed to ensuring cancer patients are treated as close to home as clinically appropriate.
She said: "As treatments for conditions, including cancer, become more complex and expensive, it becomes impossible to provide them in all places.
"However, we expect local NHS health boards to have arrangements in place to allow and support people to receive treatment elsewhere where clinically appropriate.
"We also expect all boards of health to take a person-centred approach when setting and enforcing patient movement policies."
The health official revealed NHS Dumfries and Galloway wanted to have a 'wider discussion' about cancer services. He proposes that a public meeting be held in June this year.
Ms Nicol said the NHS Dumfries and Galloway would support cancer patients wishing to choose the Glasgow route.
She added: "We agree that everyone should have fair and equal access to high quality care.
"It remains an unwelcome reality that communities experience, health, quality of life and even life expectancy differently in our society."