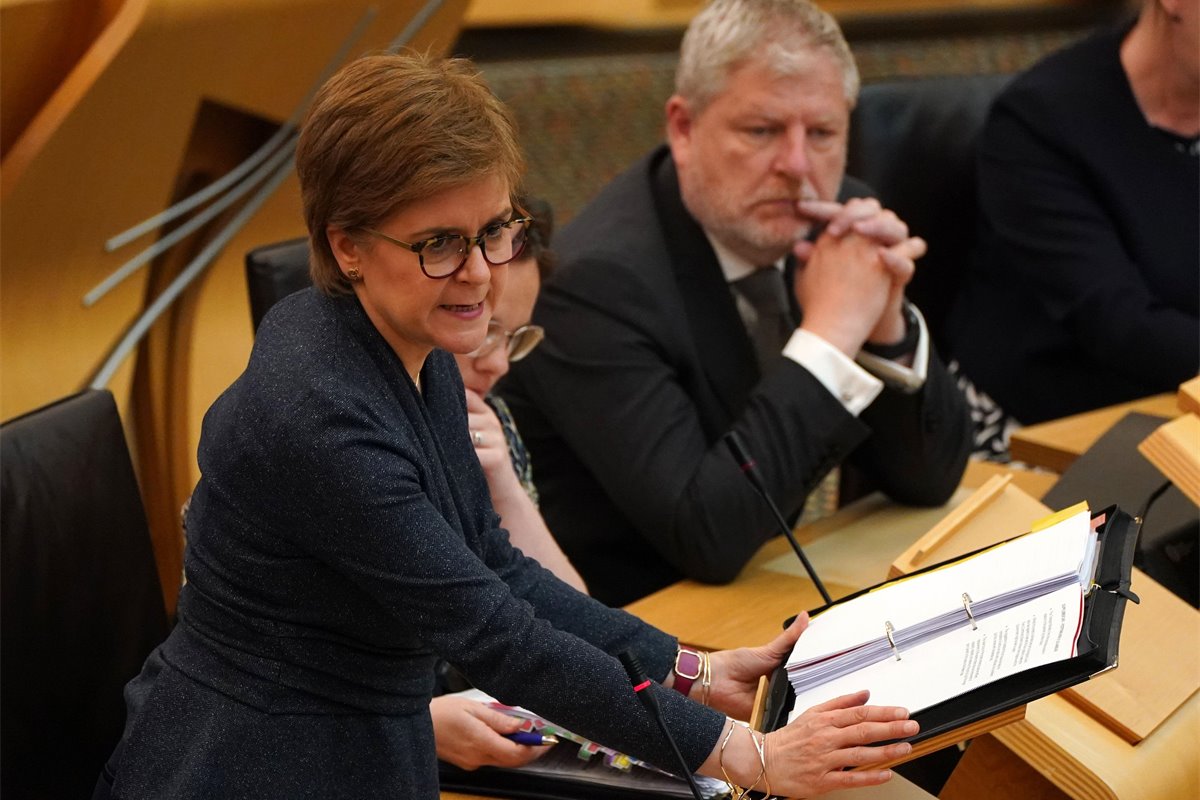 Nicola Sturgeon defends missed cancer treatment goals
The Prime Minister has defended her government's record on cancer wait times after Labor's Anas Sarwar pointed out that the target of 62 days from receiving the referral for treatment had been missed more than 3,000 times in the last year.
Nicola Sturgeon said the 31-day target from decision to treat to first treatment was met, while the NHS had also increased the number of patients seen overall.
She added: "Once the decision to treat is made, patients wait an average of four days to start treatment."
But Sarwar pointed out that more than 78,000 patients were waiting more than six weeks for diagnostic tests. This is a 76% increase from a year ago, he added.
Sarwar accused the Scottish government of putting independence ambitions ahead of efforts to tackle cancer waiting times.
He said: "The recovery hasn't even started yet. In fact, things got worse. Instead, we've gone back to divisive Nicola Sturgeon, who now spends seven days a week, sometimes what feels like 24 hours a day, focusing on what matters to him: breaking up our country and dividing our people. .
The Prime Minister pointed out that there had been 'new waves' of the Covid pandemic over the past year which had had an impact on waiting times.
She also said NHS Scotland had higher staff numbers and better pay offers than was the case in England.
She added: "Coming to the political point of Anas Sarwar, here is the point: he wants to support the conservatives. I want to free Scotland from the Tories.
"The worst thing that can happen to our NHS is to continue to see Conservative governments cut the budget of this government and this parliament. This is why having the powers of independence is good for the country, including our national health service.