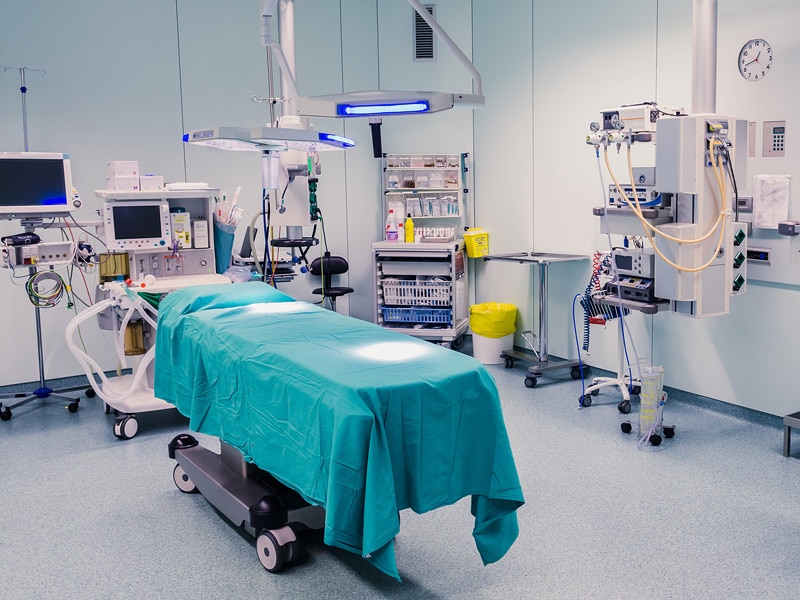 One in 7 cancer operations delayed due to COVID-19
The global impact of delays in cancer treatment due to the pandemic has been highlighted in international research led by the University of Birmingham.
Analysis of data from 61 countries for 15 routine cancer operations at 466 hospitals showed that one in seven procedures was postponed as part of a full lockdown with a median of 5.3 months from diagnosis , potentially resulting in more cancer deaths.
UK data came from 6,160 patients in 113 centers. US data covered 1,219 patients in 21 centers.
Last month, the Institute for Public Policy Research (IPPS) think tank and health consultancy firm CF estimated that it could take more than a decade to clear the COVID cancer treatment backlog by England.
Brittle
"Cancer surgery systems around the world were fragile to blockages," the authors of the new study wrote in The Lancet Oncology.
Frail patients with advanced cancer and those awaiting surgery in lower-middle-income countries were less likely to have surgery.
Co-lead author Mr James Glasbey, University of Birmingham, said in a statement: 'While blockages are essential in saving lives and reducing the spread of the virus, ensuring the capacity of elective surgery Safe cancer should be part of every country's plan to ensure the continued health of all people. "
Co-lead author Mr Aneel Bhangu, University of Birmingham, highlighted blockages in low-income countries with capacity challenges to fight cancer. "Patients in these settings were at the greatest risk of cancellation, although they are younger and have fewer comorbidities," he said.
"While we only followed patients who experienced a delay for a short period of time, evidence from other research suggests that these patients may be at higher risk for recurrence. To help alleviate this, surgeons and oncologists should consider closer follow-up for patients who have experienced delays before surgery. "
Rebuild
The types of cancer in the study included colorectal, esophageal, gastric, head and neck, thoracic, hepatic, pancreatic, prostate, bladder, kidney, gynecologic, breast, soft tissue, bone sarcoma and intracranial malignancies.
The authors wrote: "This study demonstrates the need to strengthen the elective surgery system in all settings to mitigate impending lockdowns from COVID-19 and future pandemics. This should include both a global reorganization to provide COVID-19-free elective surgical pathways (and staff) that sustainably allow safe surgery to continue, and improved surge capacity for acute care during public health emergencies. . "
The study was part of the COVIDSurg collaboration funded by the National Institute for Health Research (NIHR).
Professor Lucy Chappell, CEO of NIHR and Chief Science Officer of the Department of Health and Welfare, said: "We are proud of how our global health research units and groups have responded quickly and adapted. to deal with the impacts of the global COVID-19 pandemic. These findings will help build the evidence base on how surgical services can 'rebuild better' and, in collaboration with the World Health Organization and national coordinating bodies, including the Royal College of Surgeons, develop advice for global surgery. "
Effect of blockages from the COVID-19 pandemic on scheduled cancer surgery for 15 tumor types in 61 countries: a prospective international cohort study. Lancet Oncology. Posted: 05 October 2021 DOI: https: //doi.org/10.1016/S1470-2045 (21) 00493-9