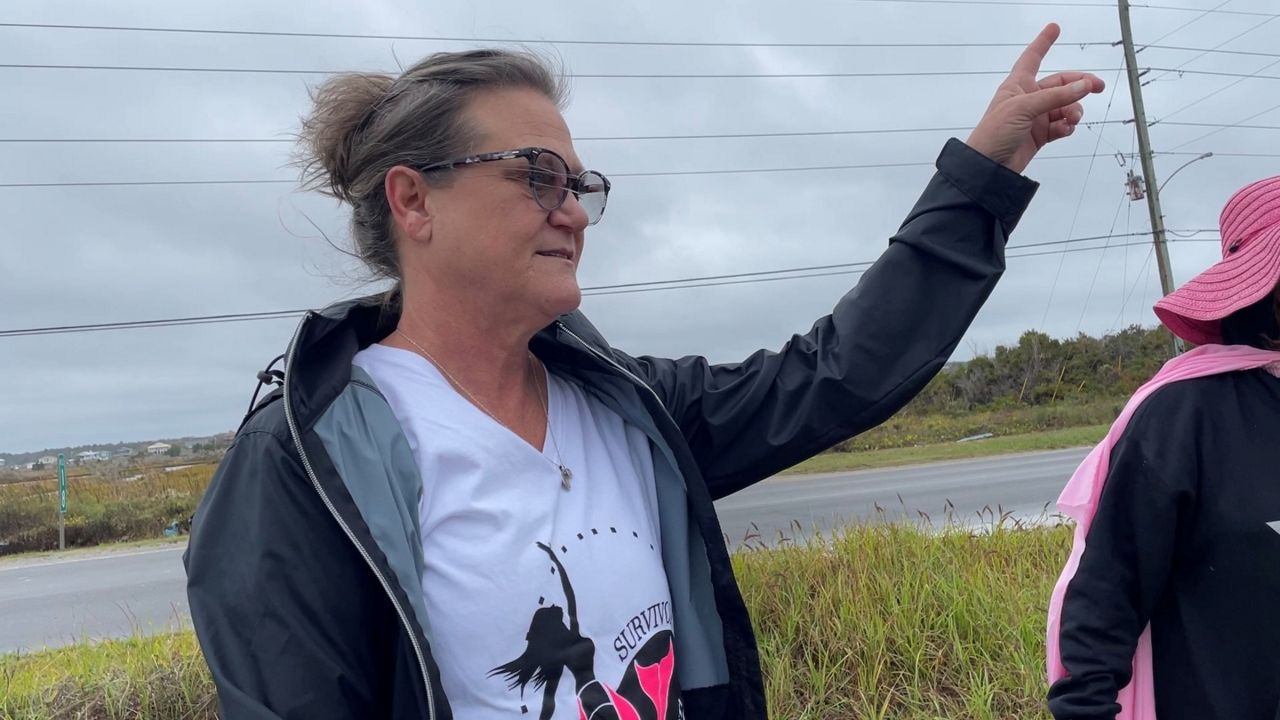 RHOTI hike against breast cancer
TOPSAIL ISLAND NC – A Topsail Island group has been cycling 26.2 miles annually for the past 12 years to raise money for residents battling breast cancer.
The cost of breast cancer treatment adds up quickly. Renee Callahan found herself in a difficult situation because of this.
"Are you wondering how you are going to pay your bills? You have to do treatment," Callahan said.
According to the American Association of Cancer Research, 47% of women struggle with money because of the cost of care. The organization also found the typical cost of care to be between $20,000 and $100,000.
The Reel Housewives of Topsail Island (RHOTI) came to Callahan's rescue when they decided to take a bike ride on the island. Each runner donated $20 and they raised $2,800 and donated it to Callahan.
"I was sitting alone, I had just lost my hair. And you have a stranger call and you say they want to drive 26 miles for you," Callahan said, describing the moment RHOTI reached out for the to help.
For the past 12 years, Callahan has continued her journey with breast cancer. RHOTI has been by his side every step of the way, even after he went into remission.
"They made me feel like I could do anything. I could fight anything," Callahan said.
"Just other treatments, lymphedema, and she helped me with the franchises sometimes," Callahan said of RHOTI founder Annette Erny. "She helped me buy Christmas presents for my child. She helped me in the beginning with rent or mortgage payments and other things."
Sometimes Callahan will try to do as much of the ride as possible, but this year she felt the ride would be too hard for her. So she volunteered to cheer on participants and help with post-race activities. It's important to Callahan to give back to the organization that has helped her so much.
"It's just a fun thing to do and you have to give back – it feels good to do it," Callahan said.
You can find out more about RHOTI's mission here.