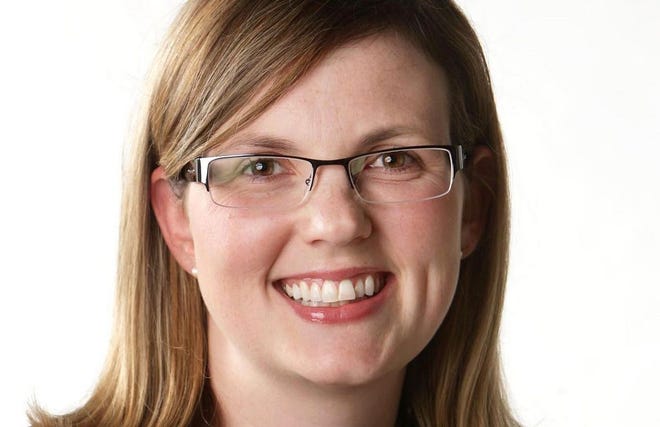 Skin cancer scar helps me remember to protect myself
[ad_1]
It was May 1996 and I was thrilled to take what should have been a week of exams by the pool in my friend's neighborhood. We had exempted our ninth grade final exams with good marks, which meant we didn't have to show up for school that day – and lying in the sun was a must.
There was no sunscreen, only baby oil and cooking in the sun.
I don't remember how long we were by the pool, although it was probably most of the day. But what I remember was the worst sunburn of my life, to the point where the constant feverish chills and pain of my body covered in aloe gel stuck to my mother's Laura Ashley sheets during the days that have followed are still etched in my mind.
A week later, and after I smeared wet washcloths on my skin and used some sort of metallic prescription burn medicine, the majority of my sunburns were finally gone.
You would think I would have learned my lesson. I never used baby oil and still baked myself in the sun for hours. But I continued to believe that every summer my extremely fair skin needed a "burn" before I could even get a tan. I was joking that my Norwegian skin wasn't tanned, it had just turned red, but at least it had a little color.
Even when I had my own toddlers and chased them around the pool, I carefully covered their little bodies with two different types of high SPF sunscreen, only to keep them at a minimum, if I did. remembered it at all.
I didn't do sunbeds, and although I got burnt on the beach a lot, it was usually just an annual event. I knew I had fair skin, but thought I was preventing skin cancer by not being in the sun all the time.
If only I had known that having five or more sunburns in your life doubles your risk for melanoma, the deadliest form of skin cancer. And although skin cancer is usually not genetic, it can be inherited. I had an uncle and a great uncle who were both diagnosed with melanoma – one who had stage 3 when he was only in college. I should have been better informed.
And yet I did not. I was five months pregnant with my third child when I got a call from my dermatologist. I had noticed that a new, slightly colored and slightly irregularly shaped mole was developing on my chin.
I had already had several precancerous moles removed and knew that if anything new came up I should probably get it checked out. But because I was a busy mother of two young children with a third baby on the way, I delayed. Then I delayed again. And finally, about six months after I first noticed the mole, I made an appointment and a biopsy was taken.
I didn't expect it to be cancer. I never dreamed it would be melanoma.
And yet I found myself at 33, pregnant and with fatal cancer. The good news is that it was still stage 1. Thanks to the surgery, I was able to remove the melanoma with clear margins and my five-year survival rate after removal was 99%.
I had received a skin graft from the top of my neck to my chin – something I now jokingly call my neck lift. And although I had five minor plastic surgery "revisions" on my scar to make it look better, it's still visible. And I'm kinda glad it was that way, because it reminds me and my kids of the dangers of sunburn. It reminds us to wear sunscreen and cover up when we are outside.
According to the Skin Cancer Foundation, one in five Americans will develop skin cancer before the age of 70, and more than two people die from skin cancer in the United States every hour. Fortunately, skin cancer, if caught early, can be treated. But why take the risk, when the easiest thing to do is protect your skin to begin with?
I know I wish I had, every time I look at myself in the mirror.
Here are some skin safety tips to take away this summer from the US Center for Disease Control and Prevention:
• Stay in the shade.
• Wear clothes that cover your arms and legs.
• Wear a wide-brimmed hat to protect your face, head, ears, and neck.
• Wear sunglasses that wrap around and block UVA and UVB rays.
• Use sunscreen with a sun protection factor (SPF) of 15 or more.
Lydia Seabol Avant writes The Mom Stop for The Tuscaloosa News. Contact her at [email protected]
[ad_2]