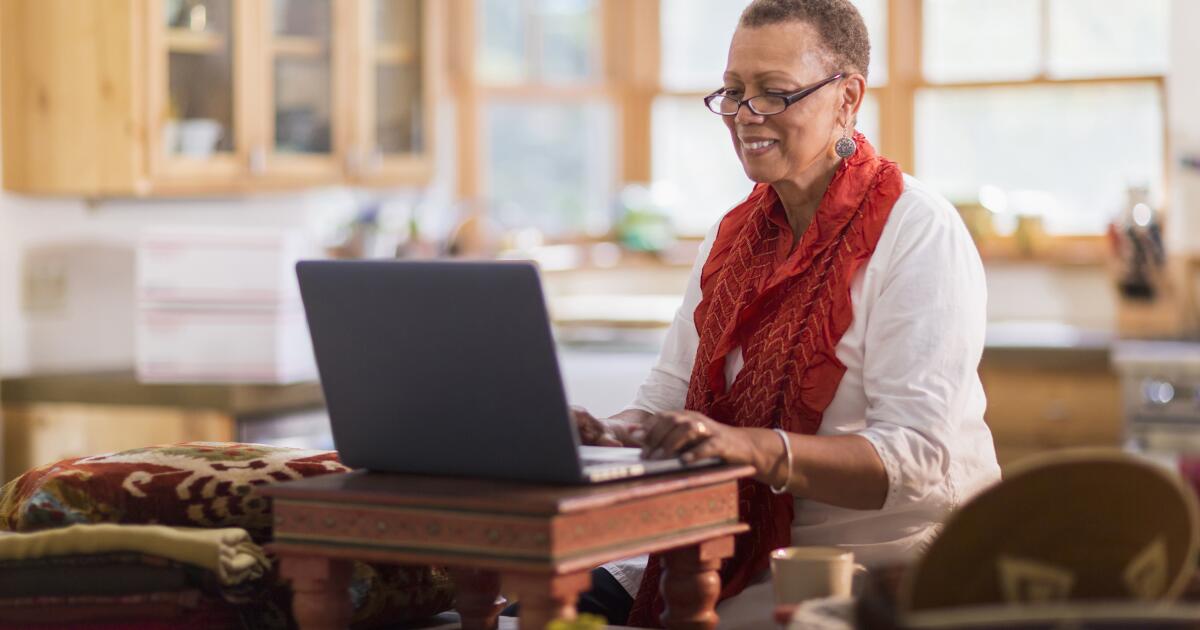 Telehealth for non-small cell lung cancer
Telehealth brings lung cancer care to your home and makes it easier for you to stay in touch with your doctor. Telehealth can benefit you by providing convenient, quality care, access to doctors outside your area, and more.
Non-small cell lung cancer (NSCLC) is the most common type lung cancer. Treatment for non-small cell lung cancer usually involves a combination of surgery, radiation therapy, chemotherapy, targeted therapy, and immunotherapy. Although many of these treatments must be administered in a hospital or clinic, telehealth allows you to follow your doctor at home between visits.
In telehealth visits for non-small cell lung cancer, you meet with your doctor remotely using your smartphone, computer or tablet. Medicare, Medicaid, and many private health insurers will now cover the cost of these visits.
Telehealth offers many benefits, including convenience and better communication with your treatment team. Here are five ways it can help you stay on top of your lung cancer treatment.
The average oncologist visit takes more than An hour and a half, and less than 30 minutes of that time is spent one-on-one with your doctor. It also takes time to get to your doctor's office and park. Over many visits, time can pile up, especially when you have to take time off work or find child care. The average telehealth visit only takes 15 minutesand any expectation you make happens at home.
Certain parts of the doctor's visit, such as the blood draw, obviously don't work well remotely. But asking questions or switching medications is just as easy to do remotely. Studies find telehealth is as good as in-person care, and many people say they love it just as much.
3. It could improve your quality of life
Any type of cancer causes symptoms, but the symptoms of lung cancer can be particularly severe. the shortness of breath, loss of appetite, depression, pain and fatigue caused by cancer and its treatments can negatively affect your quality of life if left unmanaged.
The use of telehealth leads to a better quality of life and less anxiety and depression, according to research. One of the reasons is that it gives you quick access to your doctor. You don't have to wait for an in-person visit to discuss any issues you've had. During telehealth appointments for non-small cell lung cancer, your oncologist can check how you are feeling and add or change treatments as needed to slow your cancer and reduce side effects.
4. You will have access to more doctors
Not everyone has the same access to oncologists. If you live far from a major medical center, you may have to travel several miles to see a cancer doctor. Online oncologist visits bring the doctor to you. With telehealth, you have access to the best lung cancer specialists across the country.
5. It's easier to participate in clinical trials
Clinical trials are where researchers study new ways to treat non-small cell lung cancer. Signing up for one of these trials could give you access to a breakthrough treatment before it's available to everyone.
Many of these studies take place in major cancer centers, often located in major cities. If you don't have one of these centers nearby, you will have to travel a long distance, which may not be feasible. Telehealth can improve your access to clinical trials by allowing you to complete many study steps from home.
Online visits from an oncologist for NSCLC are a good way to stay in touch with your doctor between office visits. During these visits, your doctor can check your progress and manage any side effects or other problems you are having. If you are interested in telehealth for non-small cell lung cancer, ask your doctor if they offer this service and how to get started.