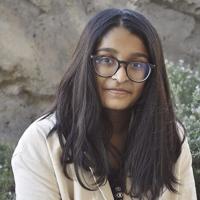 Varshini Vijay's local non-profit youth group, Teens for Cancer Patients, works to support cancer patients |
DUBLIN – A local organization dedicated to helping cancer patients with financial means and emotional support has now expanded to include a global reach.
Teens for Cancer Patients (TCP), launched in September 2021, currently includes more than 500 volunteers in 12 countries, including India, Thailand, Indonesia and Saudi Arabia, and 10 different chapters.
Varshini Vijay, Dublin resident, Founder and President of TCP, had the idea for the organization after experiencing firsthand the impact of a cancer diagnosis on families.
"Having a family member diagnosed with cancer was extremely painful for me to see," Vijay said. "The impact on the whole family, the financial burden, the emotional trauma and the big question: 'Are they going to survive after all this?' it was all haunting me. During my research, I was shocked to discover that there were very few international cancers (non-governmental organizations) for teens. I realized that this had to change and I saw myself as part of the solution to innovate and bring about change.I created my non-profit company to help the less fortunate.
During the pandemic, TCP hosted an event called "The Silent Catastrophe" to address the impact of COVID-19 on cancer prevention, including the added pressure on hospitals whose beds have reached capacity. The event included guest speakers Ruby Ahluwalia, founder of Sanjeevani: Life Beyond Cancer, and Dr. Ravi Mehrotra, professor at WHO.
TCP's California chapter, based in Dublin and the first of many chapters to come, is made up of more than 30 students from local high schools, including Quarry Lane, Dublin High and Fallon Middle School.
"Even though we are Dublin residents, we are all global changemakers," Vijay said.
Isha Matlapudi, co-chair of the California chapter, said the group strives to provide opportunities to learn more about community service, while taking on leadership roles.
"We try to do chapters in high schools and colleges to broaden our reach and open up new opportunities for teenagers," Matlapudi continued.
So far, they have passed around 10,000 sanitary pads for people with cervical cancer and raised over $5,000. These funds benefit Padma Shri winner, Dr. Ravi Kannan, who supports cancer patients in India, where 50% of people drop out of chemotherapy treatment. The Padma Shri is an honor bestowed by the President of India to recognize an individual's distinguished contribution to the welfare of India in fields like medicine and science.
Their current campaign, Teens for Health, focuses on the impact of cancer and the importance of staying healthy through good health habits, such as practicing mental wellness through exercise, a good sleep and tobacco avoidance. The youth group chose to focus this talk, presented to more than 1,000 students, on tobacco, because "tobacco companies specifically target young people from low-income communities, and we want to make sure that these young people do not become the prey to fake marketing," Vijay said.
"Our work has taught us that no matter who you are or where you come from, you can be an agent of change in your community and in society at large," she said.
For more information, visit teensforcancerpatients.org.