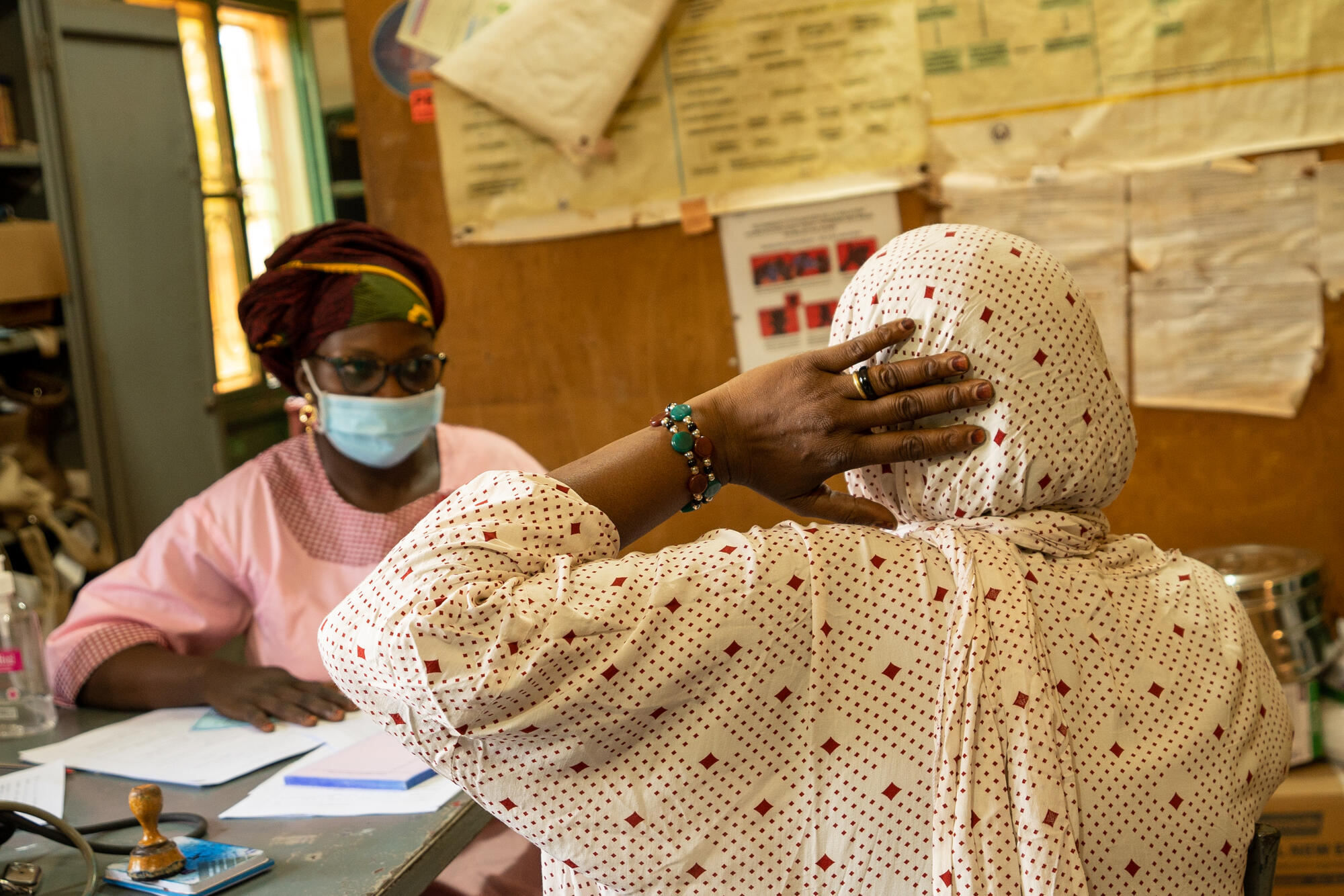 What are the challenges of cancer care in Mali?
What are these therapies and what care packages are available for patients?
There are three therapies which, depending on the stage of the cancer, can be used together or separately. These are surgery, chemotherapy and radiotherapy. A joint medical team from MSF and the Ministry of Health provides chemotherapy sessions in the oncology and hematology departments of Point G hospital.
In 2020, we provided a total of 3,000 sessions. We have also redesigned a chemotherapy preparation room to improve safety standards. And, when the government runs out of medicines, we provide them so that patients have access to free care. We also pay for patients to be operated on at Point G and at Gabriel Touré hospitals, as it is essential that they can initiate treatment as quickly as possible. Overcoming the disease is a race against time.
Radiation therapy, which is often used to treat breast and cervical cancer, is available at the hospital in Mali. The hospital has the only radiotherapy machine in Mali, and since the country has a population of over 20 million, it is not enough to treat all patients. Waiting times can be long and breakdowns are frequent.
It should also be noted that radiotherapy cannot be interrupted because the effects can be more harmful than if the patient had never started it.