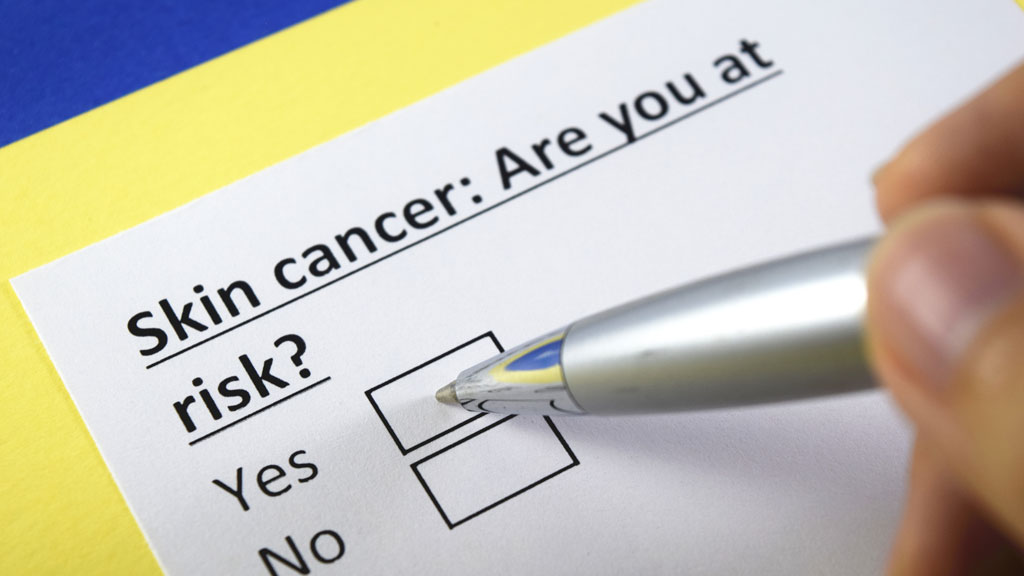 Work-related skin cancer among construction workers expected to double by 2060
According to a new study by the Institute for Work & Health (IWH), cases of skin cancer other than work-related melanoma among construction workers in Ontario are expected to double by 2060, unless additional protective measures are taken.
If protective gear and clothing such as long-sleeved shirts, pants and neck warmers are worn by construction workers, however, up to 6,034 cases of such cancers could be prevented in the three next decades. This would translate into savings of $ 38 million (in 2017 Canadian dollars) over a 30-year period.
The figures were revealed in a cost-benefit study carried out by Dr Amir Mofidi, post-doctoral researcher at IWH, and Dr Emile Tompa, senior scientist at the institute, who developed an economic analysis methodology.
The research also found that the use of shade-only structures, such as portable awnings or pop-up tents near job sites that workers can use whenever they need them during a shift, could also result in fewer cases. Up to 2,945 cases in Ontario could be prevented over 30 years, resulting in savings of $ 20.5 million, if shade structures were used.
The study was published online recently in the Journal of Occupational and Environmental Hygiene.
"Skin cancer other than melanoma resulting from occupational exposure in the construction industry can be prevented by simple preventive measures against solar UV rays, such as wearing protective clothing and using structures. shade, "Mofidi explained.
The study follows an earlier analysis in which researchers estimated the economic burden of occupational and non-melanoma skin cancer in Canada. The new research uses these findings to estimate the cost-benefit ratio of using the protective measures available in most workplaces.
Researchers evaluated the costs and benefits of solar ultraviolet (UV) exposure prevention strategies implemented in Ontario's construction industry over a 30-year period, from 2030 to 2060.
Mofidi said the aim of the study is to inform decision-making on the value of promoting good practices for the prevention of solar UV exposure in the sector.
"The benefits that should be achieved by avoiding every case of non-melanoma skin cancer is something we estimated in our previous Economic Burden study published in 2018."
The new analysis found that in a scenario where protective clothing is worn by workers and its use provides 100% protection from 2020, the annual costs and benefits of this intervention would balance out by 2046. A similar scenario for shade structures would see annual costs and benefits balance out by 2041.
When partial compliance with measures only results in 60% protection, the balance dates would be 2051 for protective clothing and 2044 for shade structures.
"Given the latency of non-melanoma skin cancer, it takes some time for the cases averted and the associated costs averted to increase to a level comparable to the costs of intervention," he noted.
"For the construction industry, simple measures such as providing appropriate sun protection clothing and building temporary shade structures at job sites could reduce UV exposure and the incidence of cancer of the body. skin other than melanoma. "
These measures include covers for the neck, ears, eyes, forehead, nose and scalp, he said.
"In our previous study, we reported that non-melanoma skin cancers are one of the most common types of skin cancer in Canada, which impose a heavy economic burden on society every year.
Tompa noted Carcinogen Exposure Canada estimated that the largest occupational group exposed to UV rays are construction workers, followed by agricultural workers and workers in building and housing services.
While the facts are clear, the question is how to convince construction workers to put on protective clothing and take precautions.
"Researchers around the world, and particularly in Australia and the European Union, have found that educating people about simple prevention measures through solar safety promotion / awareness campaigns is an effective way to reduce UV exposure and sunburn, "Tompa said. "Both relate to subsequent cases of skin cancer other than melanoma. "
Shading structures are most often preferred over protective clothing, according to Mofidi. But in the case of construction, workers in certain occupations – like those working at heights – are less likely to be able to use them.
He noted that the costs and benefits of work-related cancer prevention interventions are unevenly distributed.
"The costs are mainly borne by employers, while the savings resulting from the avoided cancer cases are realized by the health system and by the workers and their families in the form of avoided health treatment costs, costs of care, loss of income and loss of quality of life related to health.
"It would be good for stakeholders to negotiate an acceptable distribution of prevention costs, as the total benefits far outweigh the total costs. "